EOL, SPORTS MARKETING AGENCY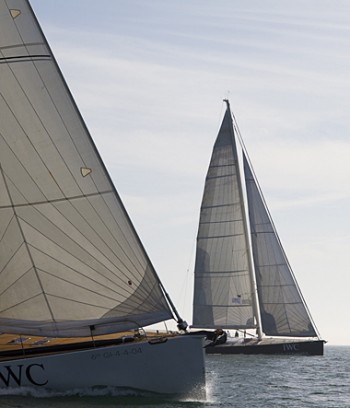 –
Mission
To provide communication programmes through sports, which are specifically geared towards your company's needs.
To set up and manage your overall project on both a technical and communication level. 
Vision
The double-edged expertise of eol for use in your communication programme: combining marketing experience with our extensive knowledge of the international sports environment.
Know-How
To understand what is a stake in your company in order to set up an effective sports communication programme.
To act as the interface between your crew, your skipper, and the organizer of your race. 
References
They have confidence in eol since 2004 :
3M, Aigle, Air France, Ami Images, Aon Benfield, Baccarat, Baume et Mercier, Bloom, Chantier naval Infinity, Chamonix Mont-Blanc, Champagne Nicolas Feuillate, Champagne Piper Heidsick, Champagne Mumm, Champagne Jacquart, Conseil Général du Morbihan, Conserverie la belle-iloise, Deutsche Bank, Dyson, Dream Yacht Charter, Dyson, Groupe Essec, Europ Assistance, Eurosport, Gaastra, Groupama, Fondation Groupama pour la santé, Guy Carpenter, Heineken, Helly Hansen, Henri Lloyd, Henriot, Hoalen, Hublot, Ineum Consulting, Infinity Nautique, IWC Shaffhausen, Champagne Jacquart, Julbo, Karibé, Kervilor Vanek, Kookaï, L'Express, Land Rover, La Réunion Aérienne, Leatherman, Le Monde, Le Point, Lehman Brothers, Lierac, Maxsea, Maisons Côté Ouest, Marsh, Unibet, Net Helium, North Sails, Opinel, Oodrive, Orange, Partner Re, Pemzec Automobiles Volvo Jaguar, Phytomer, Photoways.com, PIXmania.com, Plastimo, Prima Solutions, Proteor, Regards, Rhum 3 rivières, Rhum JM, Sagemor, Sea2see, Seiko, Sicra, Spray.fr, Storistes de France, Structures, Suunto, Thermobaby, Tudy, Uship, Urgo, Val d'Isère, Vicomte A, Virtual Regatta, Voiles et Voiliers, Vuarnet, Wichard.
eol has created and organize the Tour de Belle-Ile since 2008, 1st sailing event in France in terms of boats participating (Around 500 every year).